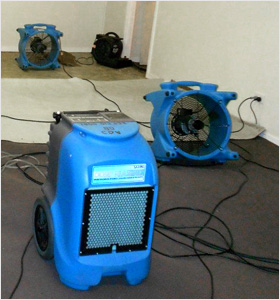 Water Damage Restoration
Floods and water leaks hit you when you least expect it. In only a matter of moments your life can go from normal to disrupted and in shambles. Due to the numerous potentially expensive and hazardous after effects, flood and water damage requires immediate attention. UCM Services Orange County's water damage restoration department is concerned with recovering property and preventing further structural deterioration which can result from undiscovered pockets of water.
Salvaging Your Property
Salving property can mean anything from quickly removing items from the flooded area to sanitizing carpets, rugs, and upholstery to thoroughly wiping down the entire area in order to prevent bacterial growth and spreading
We begin our service with water extraction and continue on to area drying and dehumidifying. Each service has its own set of dedicated and industrialized equipment which will be operated by our trained and certified water damage cleaning technicians.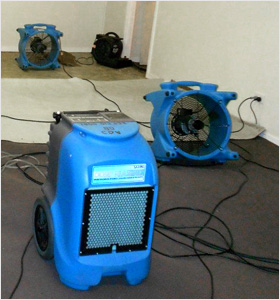 Speed Is Of The Essence
Since mold, mildew and other microorganisms start to build up in the presence of water we must begin the process ASAP. We expect that you will be in touch with your insurance company and we will be available to provide any kind of price estimate they or you might require during this time.
Our water damage restoration and flood restoration services include:
Water extraction and removal
Rapid drying of carpets, rugs, mats, floors and walls
Carpet, rug and upholstery cleaning
Dehumidifying the entire premises
Garbage removal and disposal
Mildew treatment as part of water restoration
Deodorizing and disinfecting
State-of-the-art drying and dehumidification equipment
24/7, 365 response time-operators on hand
Emergency debris removal and dumping
Mold, mildew, and bacteria sanitation
Full water damage recuperation
Walls, carpets, and furniture restored to pre-loss condition
We provide immediate emergency service in the event of water damage. Our emergency crew is on call 24 hours a day, 7 days a week and can be reached at 949-385-3969.